Noba Psychology2015 Student Video Award
The submission deadline for the 2015 Noba Video Award has passed. Please visit this page again after May 1st to see details of this year's winners and watch their videos.
Thank you for your submissions!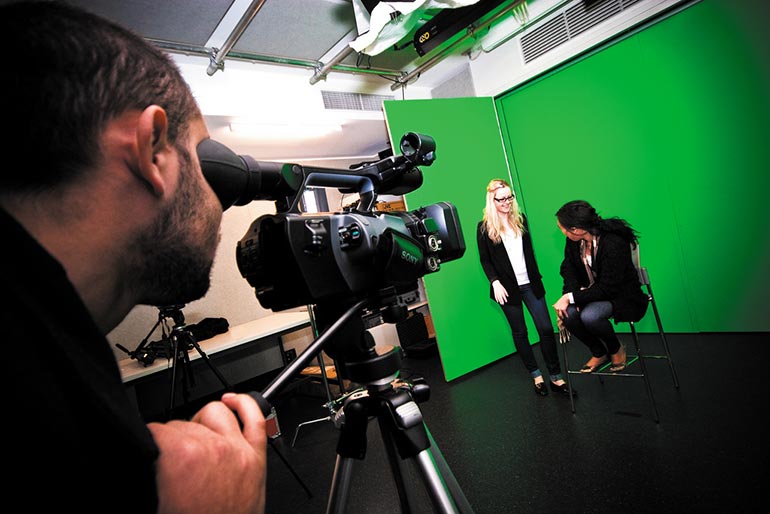 $10,000 Awarded to Top Psychology Videos
Noba challenges students to take the science of psychology and bring it to life in creative and memorable ways. We want you to take learning in an active new direction and bring other students with you.
The 2015 Student Video Award gives students a chance to jump-start their own learning experience by creating videos that will later become a part of the learning process for other psychology students around the world.
The focus in 2015 is Social Influence. We invite you to pick any of the fascinating topics in either of the two Noba modules below and then create a short (3-minutes or less) video that will help other students understand, appreciate and remember what you've presented.
Here are the modules to focus on:
Persuasion: So Easily Fooled

Persuasion has been defined as "the process by which a message induces change in beliefs, attitudes, or behaviors". It can take a multitude of forms with profoundly different consequences. It may, for example, differ in whether it targets public compliance or private acceptance, is short-term or long-term, whether it involves slowly escalating commitments or sudden interventions and, most of all, in the benevolence of its intentions. When persuasion is well-meaning, we might call it education. When it is manipulative, it might be called mind control.

Conformity and Obedience

Everyday observation confirms that we often adopt the actions and attitudes of the people around us. Trends in clothing, music, foods, and entertainment are obvious. But our views on political issues, religious questions, and lifestyles also reflect to some degree the attitudes of the people we interact with. Similarly, decisions about behaviors such as smoking and drinking are influenced by whether the people we spend time with engage in these activities. Psychologists refer to this widespread tendency to act and think like the people around us as conformity.
Where do I start? Consider these possible topics:
Advertising — What are some of the key tools and tricks of persuasion that advertisers use to influence our everyday decision-making? What companies, products, or ad campaigns do it best? Advertising is all around us – your video could shed light on what we all experience but don't always consciously realize.
Persuasion for Social Good — What are the techniques of persuasion that are being used to influence our behavior to improve health, promote social justice, address environmental concerns, etc.? Could you use persuasion in a positive social experiment and film the process and results?
The Normative Influence — How powerful is the normative influence on our behavior? Where can we see it in our everyday lives? What would be an interesting variation of the Asch experiment you could do and film to explore this aspect of conformity?
The forces of Social Influence are around us constantly. The possibilities for creative video submissions based on these topics are virtually everywhere. Your video can include, but is not limited to, animation, interviews, PowerPoint, live demonstrations or re-creations. Explore the modules and then get busy making something to impress the Noba judges!
Keep It Short!
Your video must be 3 minutes or less. Don't try to do too much in the time you have available.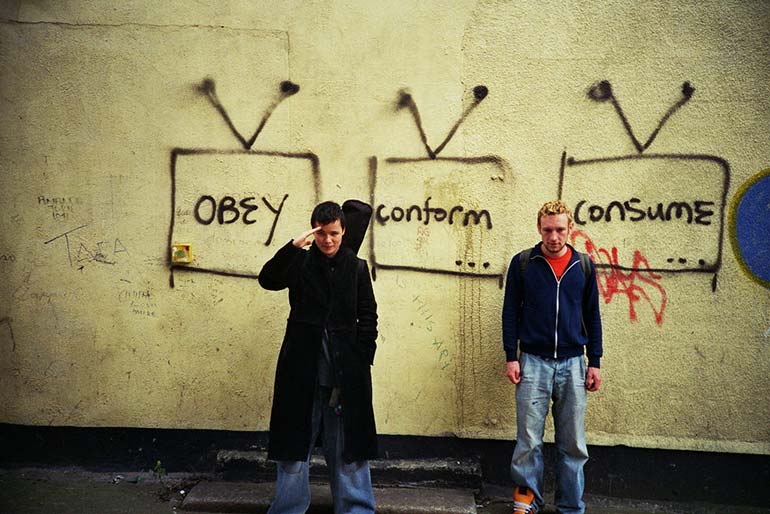 Prizes
Noba will award $6,000 for the top honor and $3,000 and $1,000 awards for the second and third place submissions, respectively. There will also be Honorable Mention awards for particularly worthy submissions that do not win any of the top three awards.
General Description
The 2015 Noba Award will be presented to the student or student group who contribute the highest quality short video. This video submission should bring to life a central concept, phenomenon, experiment, or other relevant point described in either of two Noba chapters: 1. "Persuasion: So Easily Fooled" by Robert Levine, and 2. "Conformity and Obedience" by Jerry M Burger. Each submission will be judged on
Accuracy,
Originality,
Clarity and
the extent to which it effectively teaches or demonstrates the chosen focus in a memorable way.
The video should help viewers remember and understand a concept or concepts from one of the designated modules. The video can extend the concepts in the module as they apply in other areas of psychology beyond social psychology, such as in clinical, personality, developmental psychology, and so forth.
Award Guidelines
All video submissions must be no longer than 3 minutes.
Videos may be created with a wide range of formats including but not limited to live action, animation, and PowerPoint.
All submissions must be in English and use English voice over and/or written text if included as elements of the submission.
Individuals, classes or teams may submit. In the case of group submissions a single individual must act as the contact for the entire group.
Limit of one submission per individual or team.
All submitting participants must be 18 years or older.
All submitting participants must be currently enrolled in an institution of higher education (including 2 year colleges) including graduate students.
Participants submitting may be from any nation and attending higher education institutions in any country.
Noba will award three cash prizes based on our internal evaluation of the submissions. The first place recipient will receive $6,000 US Dollars, the second place recipient will receive $3,000 US Dollars and the third place recipient will receive $1,000 US dollars.
When a submission is based on research findings related to a phenomena described in the designated modules, but is not explicit in the module, the citation(s) for that research should be included as part of the submission.
Include only original work, appropriately attributed Creative Commons materials, and license-free media.
Payment will be made to the winning individual in each case and, through mutual agreement, may be divided among multiple contributors.
All submissions must be received by March 27th, 2015 and the award will be announced May 4th, 2015.
How to Submit
A video award submission form (below) should be completed for each entry. The videos themselves should be posted on YouTube or Vimeo and the unique URL included in the submission form.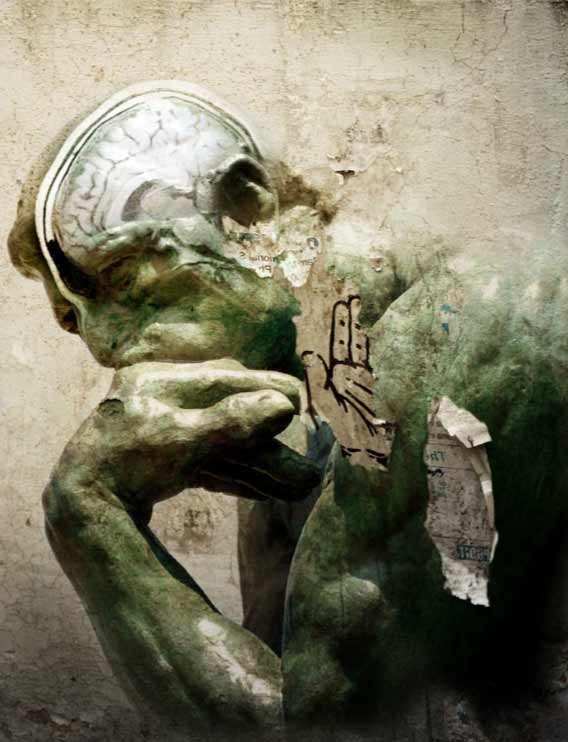 A note to instructors: Instructors are encouraged to support students in the creation of video submissions related to the science of psychology in general, and the topic of social influence specifically. We, at Noba, would encourage you to offer extra credit or to consider the video submission in lieu of a paper or presentation in your course. At the very least, we would appreciate your announcing the 2015 Noba Award to your classes and distributing information regarding the award. Instructors can also use this as an opportunity to connect the broad topic of social influence to concepts in personality, developmental, clinical, or other areas of psychology. Students may also be encouraged to read more deeply about the phenomenon they will present, before starting their project. We recognize that students may be mentored through this process and, as such, the psychology department of the winning student or students will also receive an official, framed certificate of the award.
The Fine Print
All submissions become the property of Noba and are subject to use, modification and distribution under Noba's Terms of Service. Noba reserves the right to withhold an award if no submissions meet our standards for quality. You may contact us with questions or comments using our contact form.