Empowering Students to Bounce Back After Challenges
Posted November 2, 2017
By Corrie Harris and Abby Grammer Horton
Exploring Issues of Student Resilience in Academia
In response to surging numbers of students reporting and demonstrating difficulties with anxiety and other mental health concerns over the past several years, many college campuses have added and expanded resources designed to respond and proactively attend to student needs. Is this the domain of Student Life or Student Health departments only? Or are there things faculty members can do to support student resilience as well?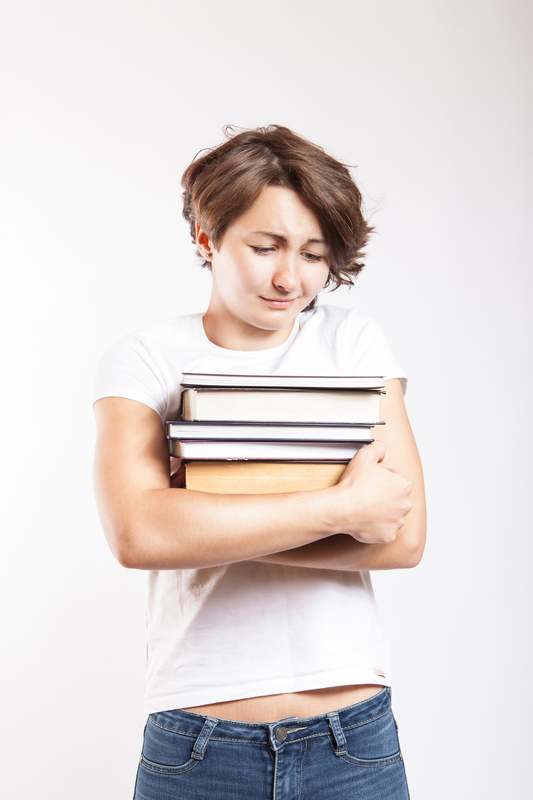 We've all experienced events and circumstances that have challenged us beyond what we felt we could handle in the moment. What we do in those moments—our efforts to be resilient—include how we think, steps we take to understand the problem, how we call on our resources and develop plans of action, and more. The success of those efforts tend not only to (as the proverb says) "make us stronger," but also to increase the likelihood that we'll go on to accomplish goals that are important to us. The same is true for our students.
The degree to which our students are prepared for leaving the nest to come to college varies greatly. For many, the social challenges are every bit as trying as the academic ones. Darlene Mininni is a health psychologist who created a UCLA undergraduate course called LifeSkills; in which, she calls resilience the ability to "navigate skillfully" through difficulties (The Science of Resilience: How to Thrive in Life, 2015). Neuroscientists point out that while other portions of the brain have reached full maturity by early adulthood, the pre-frontal cortex—"ground central" for the range of functions we call executive control, including planning, assessing and making judgments, and weighing logic with emotion—continues to mature well into our 20's.
If we want to be effective in passing on our knowledge and experience to students, it may be worthwhile to consider approaches other than asking them to "toughen up" or—at the other end of the spectrum—altering what we require to the extent that rigor is compromised. Are there alternatives? We believe so.
How Lack of Resiliency Impacts the Learning Environment
Today's students often struggle with the transition to young adulthood during their college years and academic life can suffer as a result. Often, their lack of resilience and coping skills manifests itself as academic stress or poor academic performance. We know from the work of Erikson, among other developmental psychologists, that the primary goal of young adults is to love and be loved. As academicians, we cannot ignore this central focus of our students. In order to promote an inclusive learning environment, we must acknowledge the importance of students meeting their social and academic needs.
As the academic landscape is being shaped by less resilient and "needy" students, growing numbers of undergraduate students and faculty are experiencing academic incivility. Academic incivility occurs across a continuum, ranging from microaggressions (i.e., eye rolling, habitual tardiness, misuse of technology, etc.) to less subtle forms of incivility such as challenging faculty or other students, forming cliques, gossip, or name calling to name a few. Exposure to incivility may lead to a decrease in student participation in the classroom resulting in failure, attrition, stress, anxiety, depression, and lack of self-esteem. Academic incivility and other personal concerns or stressors detract from the quality of interpersonal well-being, or at least make it more difficult to build and maintain satisfying, nurturing bonds with others in the academic environment. Current literature on the relationship between resilience and academic incivility is most prolific within nursing education. A recent article on the role of mentoring students who demonstrate "quiet" incivility suggests that institutions of higher education must actively engage and mentor these students to promote their personal development and skills of resilience and self-efficacy (Carr et al., 2016). Finally, it is important to note that resilience is a process not a personality trait (Comier, 2016).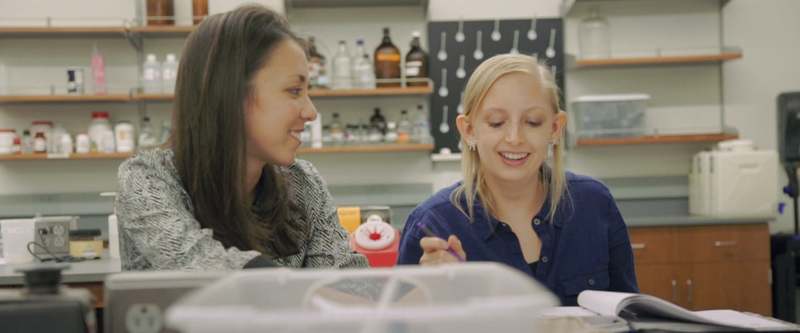 What does this mean for those who teach undergraduates? They may need help connecting present actions with future consequences, and setting reasonable, measurable short-term goals that will help accomplish longer-term ones. They may need us to explain the "why" behind policies and procedures in a way that doesn't rob them of the autonomy they crave. They need us to be direct and explicit in "connecting dots" between concepts and their relevance beyond the classroom. The "expert blind spot" (a documented phenomenon in learning settings) can make it difficult for us to remember how novices think. Each time you make the implicit (things that seem obvious to us because of our expertise) explicit, you help bridge this gap.
Evidence collected across multiple disciplines suggests that resilience is a skill set that can be learned, rather than some fixed trait. Thus, we can put some confidence in the idea that our efforts to help students learn to navigate college (and life) skillfully will, over time, result in positive outcomes. In the next section, we have provided practical examples and strategies you can use to support development of resilience-related skills while providing "just-right" levels of challenge.
Strategies for Supporting Student Resilience:
In this section, we've attempted to include suggestions for integrating evidence-based strategies into existing courses, assignments, & programs, rather than recommending complete "overhaul" or changes in philosophy.
Set & share reasonable expectations with students—for individual assignments and for overall progress. For example, include an expected response time for email communication.
Make specific references to the type and magnitude of mental effort needed to achieve learning goals—in order to normalize some degree of struggle. Learning scholars tend to agree that "desirable difficulties"—challenges that stretch us—often result in powerful and enduring learning. Give examples of elements of your course that you expect students may find particularly challenging.
Build in extra "scaffolds" or supports up front whenever possible. Ideally, scaffolds support emerging skills while engaging learners in meaningful application of important concepts. Scaffolds can also help students meet your expectations for classroom behavior and participate in ways that align with the norms you set out to create.
Suggest specific "pathways" of action available when they do encounter struggle. Consider inviting representatives from your campus writing and tutoring centers (and other relevant resources) to class. Personalizing these sources of support makes a difference. According to hope theory (Snyder et al., 1991), students quickly give up on goals when workable pathways to their attainment are unclear.
Check out Carol Dweck's work on learning mindsets; according to evidence generated from studies in this area, individuals' thoughts and beliefs are powerful drivers of effort and behavior. Help students practice thinking and operating from a growth mindset by:


Emphasize learning as process. Make your thinking "visible" in as many ways as possible to illustrate ways of thinking and problem-solving reflected in your learning objectives. When processes are more transparent, what once seemed out of reach starts to feel more attainable. One way to do this: share samples of exemplary student work and explain what makes them great. Don't leave out details about the process it took to generate the excellent final product!
Make it "safe" to err. Many students are so afraid of making a mistake that they clam up and refrain from participating in even small group discussions in classes.
Model responses to setbacks or obstacles. Failure isn't a "verdict" about me or my ability; instead, it provides feedback/cues about how to improve. Use feedback to indicate where a student is in relation to particular learning goals.
Allow opportunities for students to revise their work after receiving feedback.
Normalize asking for help; posting office hours isn't enough for some students. Are there unnecessary barriers to asking for help? Do we sometimes make this more difficult or intimidating than it has to be? Ask for objective opinions and consider steps that could make this a little easier. Connections with faculty are a significant predictor of student retention and graduation rates.
Encourage students to take part in experiential learning (study abroad, internships, etc.), where they'll gain practice in dealing with problems that don't have instant, easy answers or scripted step-by-step formulas.

Take opportunities to explicitly reframe stressful and challenging situations with students. According to Kelly McGonigal's work, stress can be a cue that we're involved in things that matter to us—allowing the choice to engage fully in spite of some trepidation, and experience the reward of accomplishment when that effort pays off—even when results aren't perfect—or to opt out completely because we interpret stress as a threat from which we must flee to be safe. Guide students in channeling their energy by intentionally linking the task at hand to goals they value.
When a student's functioning is severely limited by anxiety or other negative emotions, this maxim borrowed from a colleague seems to say it all: "When you're feeling overwhelmed, focus on doing the next right thing." Sometimes offering your perspective and feedback as their faculty is just what they need to help figure out what the next right thing is.
Faculty Role in Resilience Development & Classroom Culture
As faculty members, it is imperative that we evaluate our role in the development of our students' resilience and in the classroom culture that we help create. Questions to ask ourselves may include:
Are we setting norms and standards of behavior that encourage and promote resiliency skills?
What biases, beliefs, and values are we bringing to the classroom that may unwittingly impact our students?
Are we open to new ideas and approaches for teaching our students?
What personal growth and development do we need to consider to better equip ourselves for this new layer of mentoring our students?
Maintaining our own growth mindset, as faculty, and an open dialogue with our students is paramount to anything else we may want to accomplish in our classrooms.
Key Points
Our intent is not to suggest that faculty and staff remove risk, struggle, or challenge from the student experience. We do hope that by creating conversation about the nature of students' challenges that affect learning & academic performance and the practical value of strategies that help bridge where they are with where we want them to be, we all become more satisfied not only with the outcomes, but also the processes and paths we take to get there. Below, we have developed a "Resiliency Toolkit" of resources that we find helpful in exploring resiliency building and creating a personal development practice.
Building a Resiliency Toolkit
A Resiliency Toolkit is a helpful resource for faculty interested in fostering resilience in the classroom and promoting student empowerment. It is important to note that each faculty member may customize their toolkit with the resources needed for their own personal development and that of their students. This toolkit is intended to teach faculty about resilience and resiliency resources in order to educate students about the significance of building personal resilience. This toolkit has tips, information, activities, and exercises to help develop resilience.
Toolkit Resources- Books

Resilience Why Things Bounce Back, by Andrew Zolli, Ann Marie Healy
Healing the Angry Brain How Understanding the Way Your Brain Works Can Help You Control Anger & Aggression, by Ronald Potter Efron
Rising Strong: How the Ability to Reset Transforms the Way We Live, Love, Parent, and Lead, by Brene Brown
Make It Stick: The Science of Successful Learning, by Peter C Brown
Mindset: The New Psychology of Success, by Carol Dweck
The Happiness Project, by Gretchen Rubin
Stop Saying You're Fine: The No BS Guide to Getting What You Want, by Mel Robbins
7 Habits of Highly Effective People: Powerful Lessons in Personal Change, by Stephen Covey
Emotional Intelligence, by Daniel Goleman
Grit: The Power of Passion and Perseverance, by Angela Duckworth
Toolkit Resources- Blogs & Websites
http://www.apa.org/helpcenter/resilience.aspx
http://goodthinkinc.com/speaking/shawn-achor/
http://www.lifeingraceblog.com/
Toolkit Resources- Podcasts

Toolkit Resources- TED Talks
How to Make Stress Your Friend; Kelly McGonigal
Grit: The Power of passion and perseverance; Angela Lee Duckworth
The Power of Vulnerability; Brene Brown
Educating for Happiness and Resilience; Ilona Boniwell
How Great Leaders Inspire Action; Simon Sinek
The Happy Secret to Better Work; Shawn Achor
How to Speak so that People Want to Listen; Julian Treasure
The Surprising Science of Happiness; Dan Gilbert
Bios
Dr. Corrie Harris is a Clinical Assistant Professor at The University of Alabama's College of Education in the Department of Educational Studies in Psychology, Research Methodology, and Counseling. She earned her Doctorate in Educational Psychology from The University of Alabama in 2015. She also holds a B.S. in Human Environmental Sciences from The University of Alabama and a Masters in Counselor Education/Student Affairs in Higher Education Concentration from Mississippi State University. Dr. Harris' teaching and research interests relate to the design of learning environments and academic interventions to support the success of all students.
Abby Grammer Horton is a full-time instructor at The University of Alabama's Capstone College of Nursing (CCN) Program. She earned her Bachelors of Science in Political Science in 2006 from The University of Alabama. She later graduated from CCN with her BSN in 2010 and then a MSN in Rural Case Management in 2011. She is currently enrolled in the Nurse Educator Doctoral Program in the College of Education at The University of Alabama. Mrs. Horton teaches in the Undergraduate BSN Program, specifically in the Professional Nursing Practice: Mental Health Course and her research interests include student to student incivility, stress and coping, and student resilience.