Teach and learn psychology for free.
Traditional textbooks are history. The Noba approach is the way of the future.

James Pennebaker




Except where otherwise noted, content on this site is licensed under
a Creative Commons Attribution-NonCommercial-ShareAlike 4.0 International License.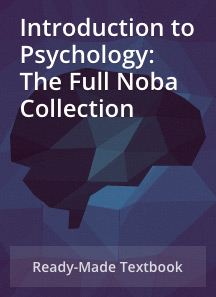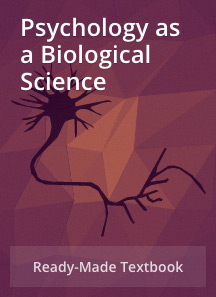 Textbooks from the Noba Collection.
Expertly compiled from Noba modules to fit the scope and sequence of common courses. Use them as-is or customize them to fit your needs. Instructor manual, PowerPoint presentations, and test bank available for many modules.
Take a closer look
Developmental Psychology

Cognitive Development in Childhood

Social and Personality Development in Childhood
Customize Noba textbooks or build your own.
Use Noba books as a starting point; add additional modules from our catalog or remove any that don't fit your course. You can even start from scratch and build a textbook that's all your own.
Comprehensive content from ADHD to Z.
The Noba catalog covers the traditional scope of introductory psychology and then some. With 105 modules (and counting) we're confident you'll find what you're looking for.
Browse Noba Modules & Topics
Used by colleges and universities from around the world.
When students ask me what text I use in Introductory Psychology and how much it will cost them, I get to tell them, "It's new, it's free, and it's written by experts in psychology!" Noba combines authoritative modules with unmatched accessibility and ease of use.
Using NOBA was an extraordinary success. I used it as both a teaching and testing tool to the overwhelming approval of my students. They felt it was interesting, engaging and helpful across the board. All in all, we (students and professor alike) loved Noba.
Using the NOBA platform not only saved me money this semester, but also time. Traditional textbooks often overload the reader with information, while the NOBA text I used kept my readings to the point and I felt confident in my understanding of each topic.
I like how NOBA modules provide easy to understand information on so many topics and also link to great supplementary resources if you'd like to delve further. The website is very user-friendly. And having all the modules free and available online to anyone is a great plus.
Noba is the dream project of academics Ed and Carol Diener.
After decades in the classroom as award-winning teachers, Ed and Carol saw the chance to make a difference in a new and powerful way. Believing that knowledge should be made available to all, regardless of cultural, geographic, or economic background, they created Noba to give students and instructors free and open access to a world-class psychology resource.
Learn more about Noba
Free and open, for everyone, everywhere.
Join our learning community and become a part of the open education movement. Dive in to the wonders of psychology for free with Noba.
Try Noba for Free