Psi Beta: A Developmental Journey
Posted September 27, 2018
By Jennifer Fox
Like many conception stories filled with eager promises, Northwest Vista College's Psi Beta chapter was conceived in a moment of spontaneity - in front of a hiring committee - when I was asked, "What strengths will you be bringing to the psychology department? " I fervently responded with, "I would love to start a Psi Beta chapter on this campus." That reply was a defining moment for me. Once hired, a colleague and I began the exciting, yet arduous task of following through on my passionate promise by assembling our own chapter of the national honor society for psych majors at two-year colleges.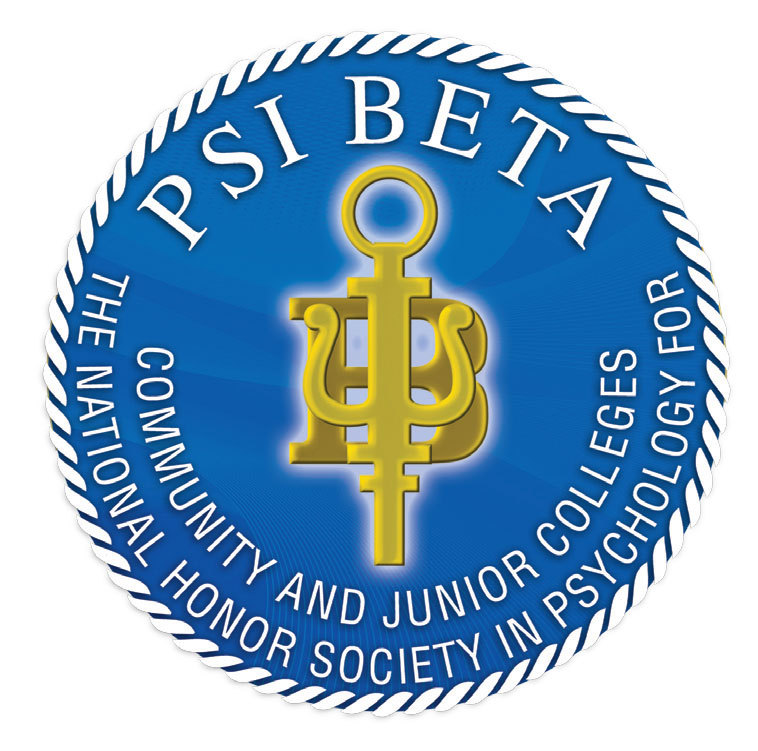 Four years have passed – they grow up so fast – and since then the number of eligible Psi Beta candidates has more than doubled despite our declared psych major numbers remaining relatively stable. It's clear too that our burgeoning chapter has significantly impacted our department. Students enrolled in psychology courses learn about Psi Beta during the first few days of class and our dynamic presence on campus is evident. Subsequently, psych majors are motivated to achieve academic excellence early on in their college career so that they too can be a part of something extraordinary. While raising a Psi Beta chapter isn't child's play, neither my colleague nor I anticipated the enormous benefits that our chapter would bestow upon us, our students, and our department.
If you would like to bring your own Psi Beta bundle of joy into the world, here are a few applicable life lessons we learned along the way:
What to Expect When You're Expecting a Psi Beta Chapter
Lesson #1 – Choosing the Perfect Mate/Co-Advisor(s)
Select the right person to descend the rabbit hole with you. Thankfully, this proved to be an easy task for me. Dr. Cynthia Jacox, now retired, was a remarkably supportive co-advisor. No task felt too difficult with her by my side, and the encouragement she provided was invaluable. When establishing your chapter's framework, it is extremely beneficial to have at least two different perspectives when considering the ways you'll award academic excellence and support members' interests. A joint effort by two well-intentioned advisors can make all the difference.
Lesson #2 – It Takes a Village
Everything you'll need to provide sustenance for a successful chapter is located on the Psi Beta website. In fact, there is an entire section for potential Faculty Advisors that explains the application for the charter process and highlights the benefits of becoming an advisor. A bylaws template, chapter handbook, and sample letter seeking support from your college administration is also provided. The process is easy to navigate, and if questions arise, I can attest to the support that Dr. Jerry Rudmann, Executive Director of Psi Beta, and his staff as well as the Psi Beta Council will happily provide.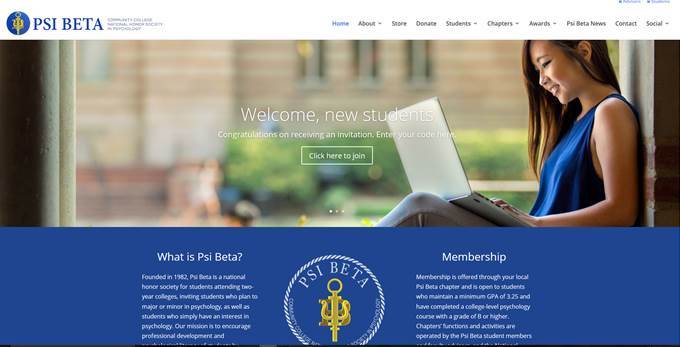 Birth of your Chapter and Associated Labor Pains
Lesson #3 – It's a …… Psi Beta Chapter!
Once the charter has been approved by the Psi Beta Council, and you've followed your college's Student Life protocol for new organizations, you are now ready for delivery. Your college's Institutional Research Team should be able to assist in identifying potential Psi Beta candidates that meet your designated criteria as established in your bylaws. In my experience, notifying the potential candidates of their acceptance is one of the most exciting, but laborious aspects of an advisor's duties. The reason for this is simple and something most college instructors already encounter on a weekly basis: Students aren't the best at checking their college-issued email. In an effort to circumvent this minor obstacle, some chapters will deliver hand-written invitations to each eligible student.
Offering orientation sessions for Psi Beta candidates early in the semester is an excellent way to bring the new cohort together and provide introductory information, such as the chapter mission and goals, benefits, active membership requirements/bylaws, officer duties/vacancies and upcoming events.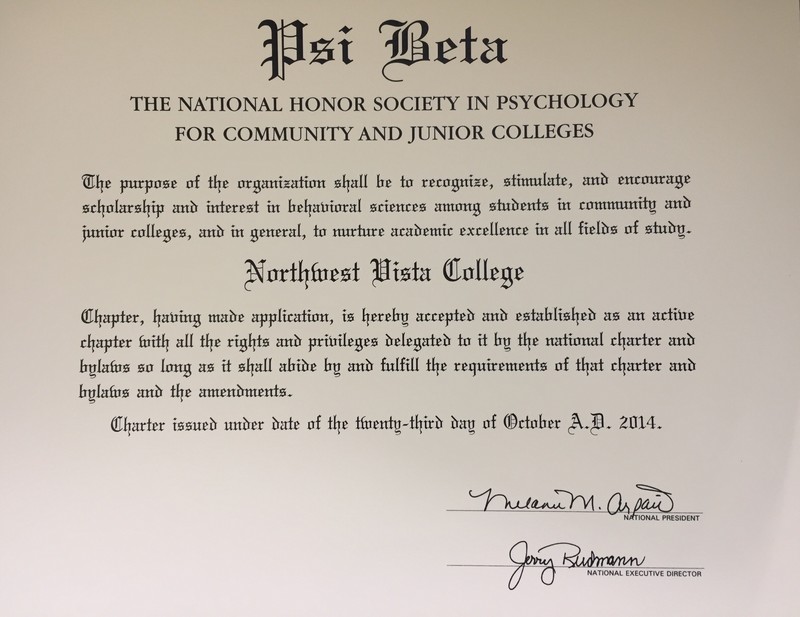 Lesson # 4 – Celebrate Your New Additions
Commemorating new members' entry into your Psi Beta chapter is a notable event. The induction ceremony honors those that have achieved academic excellence and are eager to become future contributors in the field of psychology. The Psi Beta website offers explicit guides on how to conduct various ceremonies, including the induction ceremony. Induction ceremonies can range from extravagant to low key depending on factors such as budget and time constraints. Our first few ceremonies were fairly elaborate. Families were invited, a classical guitarist played in the background, dinner was served, candles were lit, and our charismatic keynote speaker wore a bowtie and gave each new member a $20 bill. Since then, we have settled on a more informal, yet intimate ceremony that takes places during a regularly scheduled meeting.
The Early Years through Adolescence
Lesson #5 – Navigating the Playground
Now that your chapter has been established, it's time to focus on exploration, growth and sustainability. As part of the development of our initial framework, we asked ourselves how our chapter would promote student development within the field of psychology. We identified four critical components that align with the mission of Psi Beta: Community Service, Educational Opportunities, Research, and Collaboration. Prior to each semester, advisors, officers, and interested members meet to brainstorm how we'll best fulfill each component. The critical element in the design of your semester activities is that they should be student-driven. Let your officers/members dictate which guest speakers will present, which tours you'll take, which service opportunities the chapter will engage in, and whether to participate in the annual Psi Beta research project, etc. Better yet, ask them to organize these events. Our job as advisors is to monitor and facilitate, analogous to the parental role on a playground. We have to fight the urge to swoop in and grip their legs as they traverse the monkey bars. Avoid over-advising when possible. Comparable to the adverse effects of over-parenting, over-advising can limit members' sense of autonomy and defuse initiative.
Lesson #6 – The Graduation Speech
We have recently started a new tradition within our chapter. Graduating members are encouraged to stand during our last meeting in May and share their final thoughts/words of wisdom with the group. I am never prepared for what comes next. Words such as life-changing, transformative, gratitude, understood, supportive, and motivated emerge as a common thread in the tapestry woven before us. Tears are shed, people embrace, and the strong friendships forged are never more evident than at that moment in time. One student shared how she felt adrift at the beginning of her college career. It wasn't until her discovery of psychology and her subsequent involvement in Psi Beta that she finally felt at home. This seems to be a mutual sentiment expressed by many within the chapter. Offering a Psi Beta chapter affords members an opportunity to prop each other up as they face obstacles and progress toward their goals. And as an advisor, hearing how the chapter has impacted your members' lives is incredibly rewarding and motivating.
Emerging Adulthood and Beyond
Lesson #7 – Facilitating Collaboration
At Northwest Vista College, our psychology club and Psi Beta chapter are heavily intertwined. Our psychology club was well-established before the inception of our Psi Beta chapter. Both the club and the chapter are similar in purpose; however, the chapter encourages academic excellence, provides more research opportunities, and offers national recognition through various awards, scholarships, and grants. We found that layering the honor society on top of the existing psychology club was beneficial for all. The direct relationship between the two created a pathway so that lateral movement and participation is easy. Psychology club members are inspired to meet the criteria necessary for Psi Beta membership, and Psi Beta members placed on probation are encouraged to participate in psychology club pursuits. Either direction fosters continued growth as both the club and the chapter expose members to a myriad of developmental opportunities.
Lesson #8 – A Psi Beta Chapter (Life) Review
Over the past four years, I have been privy to a secret, something only known and whispered about by other Psi Beta and psychology club advisors. While some of our colleagues are dedicating their time to the latest college and state directed initiatives, we are joyfully working alongside students outside of the classroom setting. We are grooming our freshman and sophomore members for more than just the next course or transfer to a four-year university. Our ultimate goal is to prepare our members to become competitive applicants for graduate schools of their choice. Achieving this goal entails exposure to various aspects of the field and acquiring hands-on experience, such as conducting research and presenting at conferences, volunteering/interning at psychology-related organizations, and discerning which subfield of psychology bestfits their interests/skills. Here is the real secret, from the advisory perch we have a truly special view of something within our members that tends to be elusive – intrapersonal growth. We witness members evolve from academic drifters with an interest in psychology to self-assured colleagues who may eventually birth a Psi Beta chapter of their own.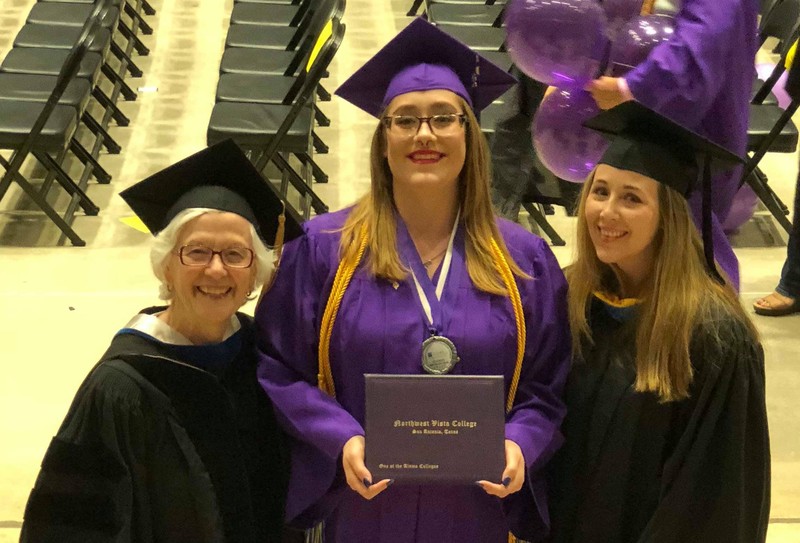 "Psi Beta was beyond a worthwhile experience. It became the place for guidance; career-wise, as well as personally, there were opportunities and knowledge available. My fellow members and advisors changed my life." – Diane Goguen, Former President of the Northwest Vista College Chapter
Bio
Jennifer Fox is an Assistant Professor of Psychology at Northwest Vista College in San Antonio, Texas. Prior to her role as co-advisor of Psi Beta, she served as a co-advisor for the psychology club at South Texas College for 8 years. She is passionate about promoting inter and intrapersonal growth among her students as they prepare to become future contributors to the field.