For Educators: Starting up a Low-Budget Psychology Lab
Posted July 1, 2020
By Jovana Vukovic
Ideas for educators on how to start up a lab without any funds and provide research opportunities for undergraduate students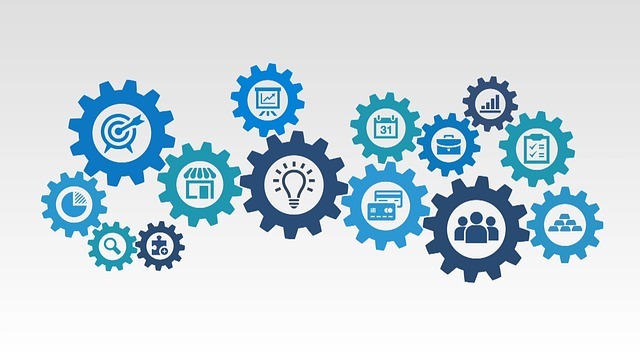 Providing research opportunities for students at the beginning of their undergraduate studies is valuable in preparing them for their future careers. These opportunities expose the students to the various aspects of conducting psychological research, such as ethical conduct in research, writing IRB forms, conducting literature searches, properly filing consent protocols, collecting and storing data, working with participants in the lab, contributing to data analysis and writeup, and the peer-review process. At the very least, students may gain transferable skills while testing out the grounds and deciding whether they would like to continue to pursue psychology. At best, they will be motivated and prepared to run their own studies in the future.
Should you find yourself in a teaching-focused faculty position, you may be interested in providing these research opportunities for students, however, teaching-focused positions may require of you to teach five or six classes per semester. This would leave very little time for you to focus on conducting and supervising research. Other teaching positions may be temporary or seasonal, and as such, institutional access to research activity may be limited. Indeed, many institutions do not expect temporary professors to conduct research. Alternatively, you may be starting out in your new tenure-track position, but you have no current funding for your lab. In any case, whether you are adjuncting or starting up your lab at an R1 University, your time and budget are likely very limited. This article is for the educators who despite significant energetic and budget constraints, want some ideas about how to get started with research activities for undergraduate students.
Here are some tips to get your students involved in undergraduate research.
1. Start with one step at a time and be kind to yourself in the process.
Arguably, the safest place to start is with survey research. Surveys could be designed to be simple and low in cost. If you would like to explore your research agenda, you may wish to allow students to come up with their own research ideas. Working with a few students one-on-one during office hours may allow you to flesh out the literature on the topic, formulate hypotheses and design the method. Some institutions do not grant access to larger search engines such as PsychINFO or Web of Science. A good way to come around that is to use open source libraries like Kopernio and Unpaywall (https://kopernio.com/compare/kopernio-vs-unpaywall). Alternatively, privately messaging authors via ResarchGate (https://www.researchgate.net/) is a great way to get access to published studies or even unpublished proofs that you may not have access to otherwise. It is important to remember that the creative process of coming up with research ideas may take more time than anticipated. It is easy to get stressed out and fall trap to a version of the planning fallacy if this process is forced. Should there be an overturn in the student researchers in the meantime, that's okay.
Here's a picture of students working on conducting their own study in a very low-budget lab: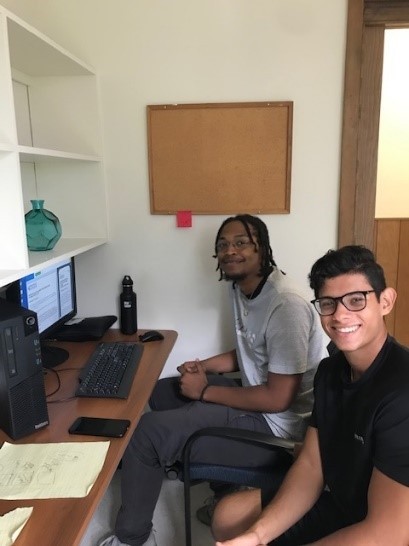 2. Consider different options for collecting survey data.
Should you want your data to be automatically stored on a spreadsheet, SurveyMonkey and Qualtrics are great options to put the surveys online, and you don't need a lab space to run these studies. However, if there are no funds for these online survey options, you may go back to the traditional paper-pen surveys and potentially collect data in the classroom after IRB approval. Often, paper and pen data may need to be stored in a locked cabinet in a locked room on campus as per IRB approval. Additionally, all researchers will require PHRPP (https://phrptraining.com/#!/) certification before the start of data collection. You may have to plan to pay for this out of pocket ($40 per researcher at the moment). If your institution does not have an IRB Board, you may have to consult with the Dean and potentially seek IRB approval from a nearby institution. The first step may be to contact colleagues who have active lab programs and inquire about protocols.
3. SOTL studies may not require lab space.
Scholarship of Teaching and Learning (SOTL) studies allow professors to focus on testing out teaching interventions. These studies may be kept low budget as you may not need a space for these. For example, you may want to test out whether a group activity increases student engagement and achievement by tracking grades pre- and post-intervention. SOTL journals may be moving toward accepting more objective measures of outcome variables. You may find this link useful in planning for a SOTL study: https://regangurung.com/scholarship-of-teaching-and-learning-sotl/.
4. Join the open science replication movement.
Psychological Science Accelerator – https://psysciacc.org/get-involved/ is an organization that was started by one faculty member and has grown to a worldwide network of researchers whose mission is to make science better, more transparent and inclusive. Some of these large-scale replication studies may not require lab space and are already set up for you and your students to join. Membership is free but intellectual contributions within a year are required. Becoming a member of PsyAccelerator may keep you in the loop and provide research opportunities for your lab.
5. Preregistration may be your friend.
Along with the open science movement, preregistration (https://cos.io/prereg/) of studies is becoming common. A benefit of preregistering your studies is transparency, peer-review before data collection, and opportunities for you and your students to publish your work regardless of whether the data support your theory-driven hypothesis. Although not without its critics, there is a case to be made for improving psychological science via preregistration (see Lakens, 2019).
6. Consider joining a National or International Honors Society for your Institution.
By joining Psy Chi (https://www.psichi.org/) or Psy Beta (https://psibeta.org/) you may be able to contribute to large scale data collection for studies in progress. If your institution is a chapter of Psi Chi or Psy Beta, you may want to approach the Primary Advisor to learn more about how your students could get involved in these research activities. Alternatively, you may apply to open a chapter at your institution. Please note that you may have to pay for membership out of pocket.
7. Data analysis software shouldn't cost a paycheck or three.
a. If you haven't been able to get SPSS downloaded onto your work computer due to the high licensing costs or institutional software restrictions, do not despair. A great option is the program r, and it is available in many downloadable forms, or even online (see https://rstudio.com/) You may learn how to use it by completing an online course (such as https://www.coursera.org/) or taking a course via Linkedin Learning should your institution subscribe to it. In any case, this could be a fun lab activity for the whole group, and you could learn along with your students. Please keep in mind that you may not be able to use your own computer to analyze data as per IRB approvals. As such, you may need to secure access to a computer at your institution.
b. If you have qualitative data, open source programs similar to nVivo include AQUAD 7 (http://www.aquad.de/en/), GATE (https://gate.ac.uk/), CAT (https://cat.texifter.com/) and RQDA (http://rqda.r-forge.r-project.org/). Some of these have tutorials on how to get started so you'll need to spend some time figuring out which one best suits your needs. Many of these programs were designed by fellow faculty who donated their time and expertise in support of equity.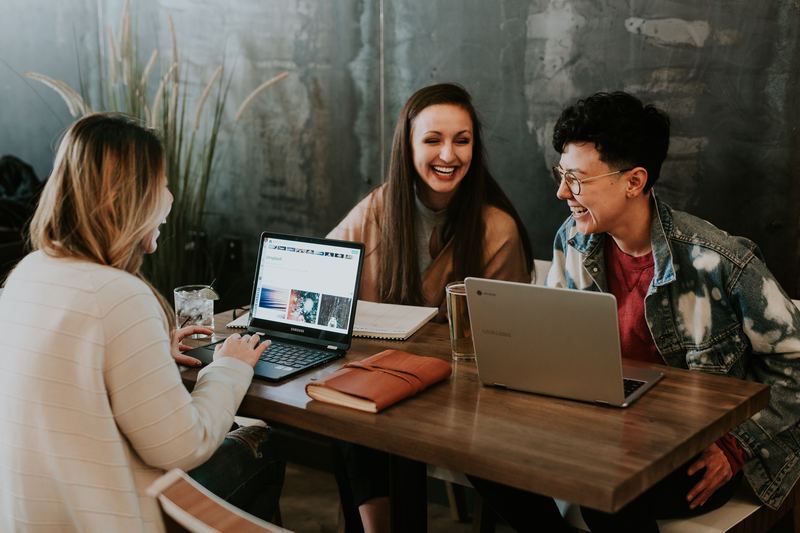 In conclusion, if you are strapped for time and money, you may wish to explore some of the ideas presented above if you are interested in providing research opportunities for your undergraduate students.
Reference
Lakens, D. (2019). The Value of Preregistration for Psychological Science: A Conceptual Analysis. Retrieved from 10.31234/osf.io/jbh4w
Bio
Jovana Vukovic, Ph.D., is an Assistant Professor of Psychology at Broward College in Fort Lauderdale, Florida - one of the nation's most diverse colleges, and a distinguished institution in terms of granting degrees to minority students. Jovana is passionate about bringing research opportunities to students and helping students achieve their career goals. You can contact Dr. Vukovic here: [email protected]