Formative Feedback on Online Teaching: Tools for Pandemic Pedagogy (i.e., Pandemigogy)
Posted April 29, 2020
By Virginia L. Byrne and Alice E. Donlan
The move to remote, online teaching and learning has been challenging and stressful for all of us. These last few weeks have been a whirlwind of emails, Zoom meetings, and the frantic design of remote courses that provide students with what they need to continue their learning journey for the semester. During this time, there has been a flood of resources on how to start teaching online. While some of these resources have been tremendous (particularly the Chronicle of Higher Education posts by Flowers Darby and Jeremy W. Newton's earlier Noba post), these pieces reinforce that what we are doing isn't online teaching or distance education, it's pandemic teaching (i.e., pandemigogy).
While these resources have helped us get online, not every online teaching tip and trick will fit your discipline, your class, or your students. No article or teaching guide is a panacea for supporting your students as they navigate the daily stress of the pandemic. Which is why we recommend, in the next week or two, to ask your students for feedback.
In times of uncertainty and learning a new skill (i.e., teaching online), just-in-time feedback is essential (e.g.,
Hattie & Timperlay, 2007)
. Formative feedback provides instructors with insights into what is working and what could be improved in the course. Unlike end-of-semester student evaluations, asking students for formative feedback is helpful because instructors can identify and address issues to make the class better
now
. Many instructors we have spoken to are checking in with their students about what's working and not working, some are even assigning a "traffic light" or "stoplight" reflection as an exit ticket. A stoplight reflection is when students reflect on one thing that is going well in the course, one aspect that could be improved, and one thing that isn't going well.
While these open-ended writing reflections are great, instructors often need more specific feedback on how the course is going. That's why we designed the Mid-Semester Evaluation of College Teaching (MSECT).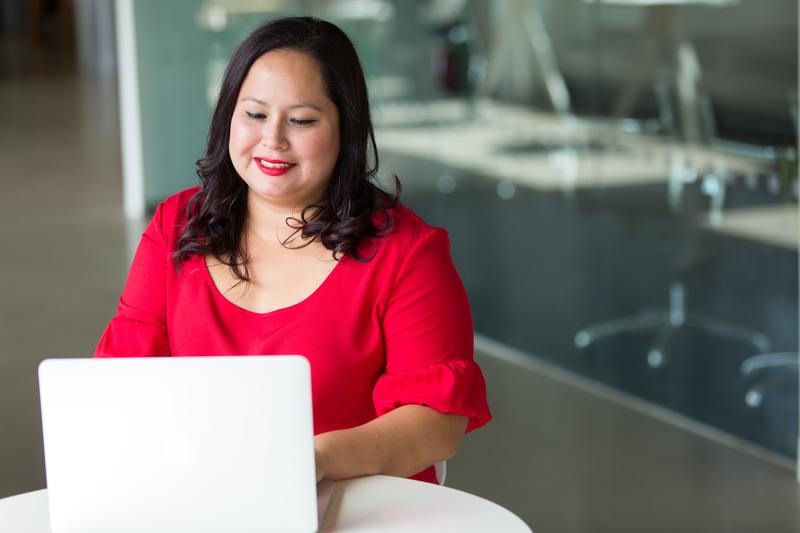 We designed, piloted, and validated an evidence-based formative feedback tool that you can use in your remote, online course this semester, and in face-to-face courses in the future. The Mid-Semester Evaluation of College Teaching (MSECT) is a brief, evidence-based formative evaluation tool for faculty to gather anonymous feedback from students across the 4 dimensions of effective teaching established in the
Fearless Teaching Framework
: inclusive Climate, life-relevant Content, engaging teaching Practices, and fair Assessments.
A psychometric validation of the MSECT instrument for online teaching (i.e., the MSECT-O) will be published in the June 2020 volume of the Online Learning Journal. Using the MSECT-O, faculty can identify what is working and what could be improved before end-of-semester evaluations are sent out. This gives faculty time to improve the student experience and resolve issues right away.
The MSECT-O is a 12-item online survey that gathers mid-semester feedback on the four pieces of teaching effectiveness identified by the Fearless Teaching Framework.
Climate:
1. My instructor creates an online classroom that is supportive for learning.
2. My instructor makes the class accessible to students with many different needs.
3. My instructor creates an inclusive learning environment where everyone is welcome.
Content:
4. The content in this course is relevant to me academically, personally, and/or professionally.
5. The instructor helps make the content of this course interesting.
6. I have the prior knowledge necessary to be successful in this course.
Practice:
7. During online classes, this course includes in-class activities other than lecture.
8. My instructor helps me understand new content by connecting it to things I already understand.
9. My instructor motivates me to put effort into the course.
Assessment:
10. The assessments (e.g., quizzes, exams, papers) in this course are graded fairly.
11. My instructor provides me with timely feedback on my work.
12. The expectations for the assignments are clear.
We encourage instructors to use the MSECT-O items to gather formative feedback from students. In combination with open-answer items, such as the stoplight activity, instructors can identify areas for improvement and learn more about what students are needing during these stressful times.
After students complete the MSECT-O survey, block some time to read their feedback during a time when you won't be rushed or stressed. Reading student feedback can be difficult and students might write feedback that is painful to read. Make sure to take care of yourself as you digest this feedback and remember that, to many students, you may be the first instructor to ask them for their thoughts on how the college is handling the pandemic crisis. Parse out what feedback is for you and what feedback is just them needing to vent.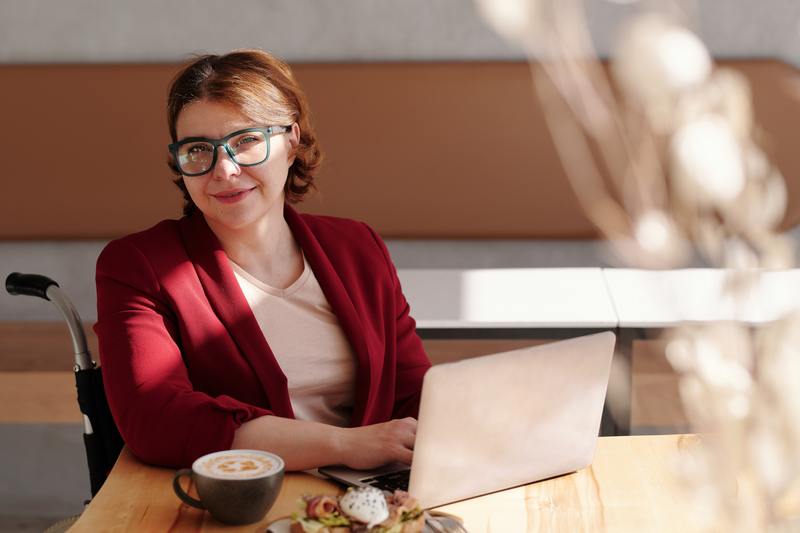 When you have synthesized their feedback on the course, send out a message -- or better yet, a video of you! -- to your class. Thank them for their feedback and the time they took to share with you. Let them know that you hear them and their concerns about the university's responses. Then clarify what aspects of the feedback you will incorporate and which aspects you are unable to incorporate this semester. Being transparent about what you will and will not do confirms that you did, in fact, read their feedback and you are taking it seriously. Finally, celebrate the wins. This semester has been tough for you and your students. Celebrate the things that are going well. Thank you for all that you do for your students.
Remember to Celebrate What's Going Well!
Bios
Virginia L. Byrne, Ph.D., researches climate and equity in online and technology-enhanced learning experiences at the University of Maryland, College Park. Virginia's work focuses on the online teaching practices can promote more meaningful online conversations and civic engagement. She earned her Ph.D. in Technology, Learning and Leadership in the College of Education at the University of Maryland. Reach out at www.virginialbyrne.com or you can follow her on Twitter at @virginialbyrne and Instagram at @dr.virginiabyrne
Alice E. Donlan, Ph.D., is the Director of Research at the University of Maryland's Teaching and Learning Transformation Center. Alice leads the research, evaluation, and assessment efforts at the TLTC, and collaborates with faculty and programs across campus to understand ways to improve teaching and learning outcomes. She earned her Ph.D. in Human Development with a specialization in Educational Psychology and a certificate in Measurement, Statistics, and Evaluation at the University of Maryland. You can follow her on Twitter at @alicedonlan.