Noba's Founder, Dr. Ed Diener, has passed away
Posted May 3, 2021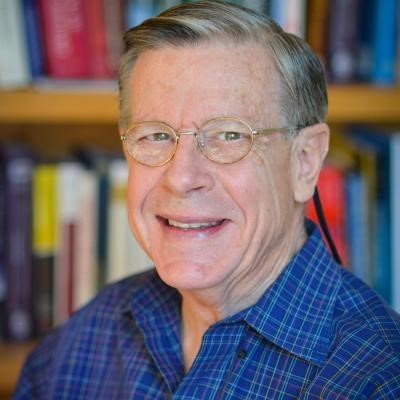 The Passing of Dr. Ed Diener, Noba's Founder
Dr. Ed Diener, Noba's founder, passed away on April 27th in Salt Lake City (USA).
Ed was born in Glendale, California and raised in California's Central Valley. He attended California State University-Fresno and, in his junior year, married his high school sweetheart, Carol Diener. After completing his doctorate in psychology at University of Washington, the family moved to Champaign, Illinois, where Ed joined the psychology department at University of Illinois.
Known as "Dr. Happiness," Ed is credited with being a pioneer of research into well-being. For 40 years, Ed investigated the psychological concept of happiness. His short measure of life satisfaction is the most widely used measure of happiness in the world and has been cited 30 thousand times and translated into 38 languages. He also published hundreds of academic articles on many aspects of happiness: the relation of money to happiness, cultural influences on happiness, and the health outcomes of happiness. Diener's publications have been cited more than 257 thousand times, making him the 172nd most highly cited scientist in the world, across all fields of study. Later in his career he was a champion of well-being policy and consulted with the United Nations and other governmental bodies.
Diener was a fellow of the American Academy of Arts and Sciences and a senior scientist at the Gallup Organization. He won the highest awards in psychology including the Award for Distinguished Scientific Contribution from the American Psychological Association (APA) and the William James Fellow Award from the Association for Psychological Science (APS). He served as president of the International Positive Psychology Association (IPPA), the International Society for Quality of Life Studies (ISQOLS), and the Society for Personality and Social Psychology (SPSP). In the early 1990s, Diener was the editor of the top journal in his field, the Journal of Personality and Social Psychology. He was also the founding editor of the Journal of Happiness Studies and Perspectives on Psychological Science.
Ed was devoted to education. He was an award-winning teacher and mentor. His dedication to cultivating a new generation of psychologists can be seen in his founding of Noba, an open education publisher that provides free, expert-written materials for teachers and students of psychology. Noba has been used as a primary textbook by nearly a quarter of a million students around the world, representing collective cost savings in the millions of dollars. More than 6.4 million people have visited the Noba website with more than 25 million page views of Noba materials.
Ed was more than an academic. He was widely known for his playful nature and sense of humor. He enjoyed hosting parties with unusual activities such as Spam carving, walking on broken glass, and impromptu speeches. His grandchildren, especially, knew him as someone who would frequently create scavenger hunts, friendly athletic contests in the family pool, and hide money in the pages of books around his home. Ed was also driven by widespread curiosity and a desire to create: he fabricated fireworks, made a chess set, painted, and was interested in genealogy.
He also had a passion for travel, instilled by his own parents on trips to Uganda, Hawaii, and Alaska in the 1950s and 60s. Ed believed that interacting with other cultures was a great education. In 1980, he traveled with his family to Haiti and South America to show his children the diverse ways that people live. Ultimately, he traveled to 70 nations and all 50 U.S. States. In his last week of life, he said "I have no bucket list. I have done everything I wanted to do and am proud of my family. My only regret is that I will leave Carol by herself." He is the epitome of a life well-lived.
Those inspired by Ed's life can memorialize him by contributing to Noba. Please send checks made out to the 501c3 charity, the Diener Education Fund:
Diener Education Fund
1646 E. Connecticut Dr.
Salt Lake City, UT. 84103