2015 Noba Student Video Award Recipients
2015 was great year for the Noba Student Video Award. We saw more entries and more creativity than ever before. Clearly the 2015 theme of "Social Influence" was exciting for students and our judges really enjoyed the different approaches students took to present their ideas. In the end it was a difficult task to select the three most outstanding videos to be included in future editions of our Noba textbooks and to receive cash awards. In fact, it was so difficult our judges had to settle on a tie for 3rd place.
Congratulations to this year's top four as well as another group of outstanding videos that have been recognized with an honorable mention!
Interested to see the 2014 winners? Go here.
First Place Award - $6,000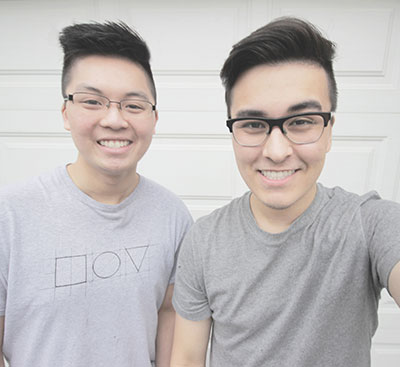 The Principles of Persuasion
Simon Fraser University – Burnaby, British Columbia, Canada
Once we began to create our video on aspects of the 'Persuasion: So Easily Fooled' module, we were motivated by the knowledge that our video had the potential to teach others about the topic. We learned a lot in researching and reading about the topic of persuasion, and we hope our video continues to spread the knowledge and inspire others to want to learn more. Even after the production of the video had concluded we began to notice the principles we discussed in advertisements as we looked around. The creation and continued result is a fascinating thing and we are so glad to have participated.
Video could not be loaded.
---
Second Place Award - $3,000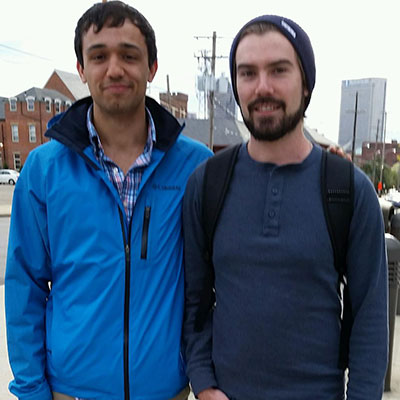 Persuasion
Ohio State University & Columbus State Community College – Columbus, Ohio, USA
Since I was young I have always loved two things: making movies and learning about psychology. Having the opportunity to tie those two passions together, then, was an incredibly rewarding experience. I have always believed that the general public should be more exposed to psychology research; however, the way it's discussed is not always approachable to those who don't study it. With this film, though, it not only allowed me to convey some critical theories with psychology, but it also helped expand my own understanding of the topic by forcing me to discuss it in everyday examples. I couldn't be more thankful for the opportunity to participate in this competition!
Video could not be loaded.
---
Third Place Award (tie) - $1,000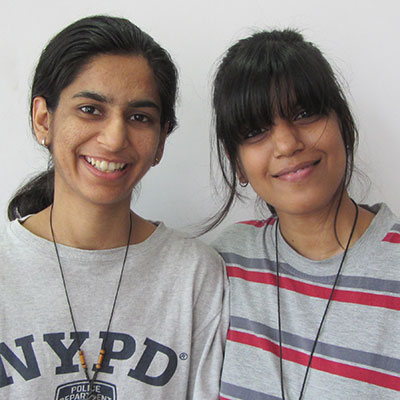 The Milgram Experiment
Women's Christian College – Chennai, India
We have always been mesmerized by educational television shows because of their ability to explain psychological concepts in a manner that is relevant, exciting, and memorable. So, when we found out that NOBA is affording students the chance to do exactly that (and win a cash prize!), we jumped at the opportunity and got straight to work. The horrifying recollections of the Nazi concentration camps that surfaced around the Auschwitz Remembrance Day, that we observed on January 27th, underscored the relevance and significance of Milgram's infamous study; and consequently, primed us into creating a video on his "shocking" experiment. The experience of creating this video has not only deepened and crystallized our understanding of the Milgram experiment, but has also allowed us to "own" what we have learnt by communicating it in a way that is uniquely ours. The Milgram experiment can never be replicated in its entirety; however, by creating this video, we have been able to retell the Milgram story and make a contribution to a domain within psychology that is very close to our hearts.
Video could not be loaded.
---
Third Place Award (tie) - $1,000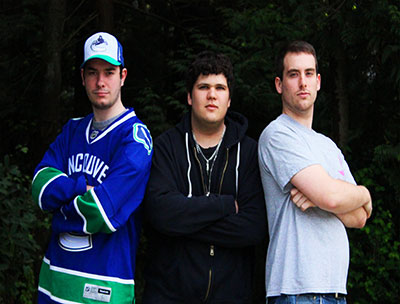 Persuasion in Advertising
Kwantlen Polytechnic University – Surrey, British Columbia, Canada
We started our planning for this project in January, having brainstormed over various ideas and methods of presentation, as well as how we could convey the information in a humorous, yet still educational way, so that anyone watching would easily understand the concepts. We took some inspiration from memorable advertisements on TV and decided to apply these concepts to a fun and engaging parody of these ads that fool so many of us. Wouldn't you want to buy a shoe courtesy of Quantum Physics?
Video could not be loaded.
---
Honorable Mention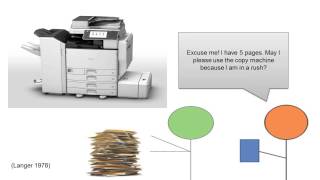 Everyday Persuasion: How to Use (and Avoid) Persuasion
University of Virginia - Charlottesville, Virginia, USA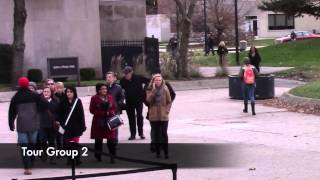 The Power of Normative Influence
Ball State University - Muncie, Indiana, USA
Student Contributors
- Chance Ahlbrand, Michelle Amlung, Allie Arnold, Mollie Blevins, Megan Cater, Greg Clevenger, Erin Cotant, Christina Crawford, Kaitlyn Dreibelbis, Collin Eller, Courtney Foreman-Richardson, Zoe Gamble, Kenzie Gustin, Jessica Hall, Shaquia Harris, Jacob Hawk, Sam Holley, Danielle Hoover, Aubrey Jones, Danielle Jones, Margaret Koester, Kaileigh Kramer-Stephens, Tom Marquell, Caitlin Moore, Cody Moscrip, Haley Mosier, Jacob Newell, David Vest & Courtney Cromas (GA)